Why Choose Frigidaire?
Frigidaire is a company that has crafted a solid reputation over the years, but you may be wondering what sets it apart from its competitors in the industry. We'll review Frigidaire's earliest days to show you how it built a name for itself that is synonymous with quality and excellence when it comes to appliances. You'll also see how the company goes about its production and manufacturing processes, some of the flagship products for which it is known today, and key facts that could be of interest if you're looking for new appliances.
History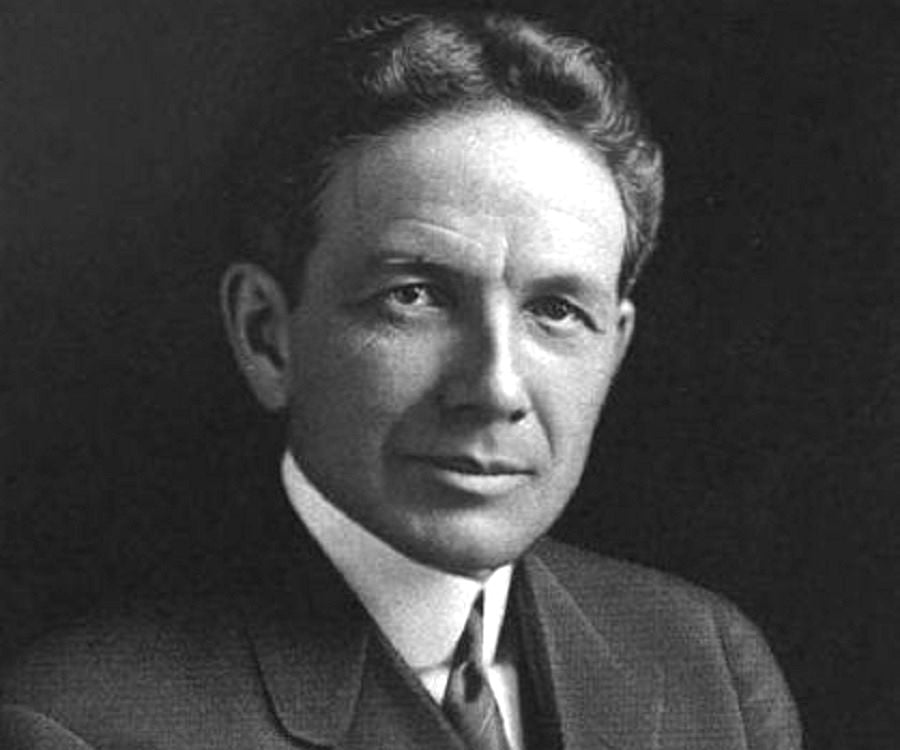 We'll start with the birth of the company that would eventually be known to many households as Frigidaire, then highlight some of the more memorable or important milestones leading up to the present.
Founding and Milestones
The corporation that would eventually come to bear the Frigidaire name started as the Guardian Fridge Company in 1918. In fact, it is the Frigidaire name, along with the term spawned from it, "frigerator," that points toward the broad use of the word "fridge" today. One of the founders of General Motors was so impressed with the company that he invested in it in 1919. Not long after, the name was changed to Frigidaire.
While some companies are slow to start, Frigidaire became a household name so quickly that any sort of refrigeration device was commonly called a Frigidaire, even if it wasn't from the brand itself. This highlights the importance of name recognition in the field and is an early example of generic trademarking. General Motors owned Frigidaire from the moment one of its founders invested in the corporation until 1979. GM later sold it to the White Sewing Machine Company, where it remained for a few years before ownership passed to the Electrolux Group. Frigidaire is now Electrolux's largest brand in North America.
Frigidaire's early years were marked by a competitive streak among the makers of automatic clothing washers of the day. In fact, an engineer working for the brand is the one who is credited with giving Frigidaire washers the ability to put laundry on a timer. This same technology would soon be applied to dishwashers, and other brands would also make use of it in the years to come. Many early washers used oscillation as a way to get clothes clean, but Frigidaire washers departed from this method by implementing an action that caused the agitator to pulse instead. This new method offered excellent cleaning performance, and it was just one of the ways that Frigidaire enhanced its reputation as a maker of household appliances.
Interestingly, Frigidaire's beginnings boast a number of claimed firsts within the refrigeration industry specifically and the appliance industry more generally. A special showing of Frigidaire products in Detroit in 1918 saw the release of the first so-called "self-contained refrigeration unit," an early model of what we know as the refrigerator today. As you might imagine, this was a huge innovation in food storage and home appliances. Further, the company would continue to cement itself as one of the most sought-after brands to make homes — and kitchens in particular — into customized, inviting spaces.
Frigidaire's home food freezer made it easier for individuals and families to have their own personal larders. People could now store various foodstuffs for much longer periods and thaw them for cooking as needed. Air conditioning units from Frigidaire could also keep more than just food cool on hot days. A new type of electric range from the company made it even more valuable as a brand you could go to for all your cooking or appliance needs. Not content to produce just one model of each popular product of the day, Frigidaire developed appliances named for the mechanisms by which they performed their functions. Consequently, items like the Rollermatic, Multimatic, or Unimatic would all see use under the Frigidaire brand.
Production and Manufacturing
Although Frigidaire started out as a business that was known mainly for its work in refrigeration, it has since expanded its product lines. Read on to learn more about some of the major appliances that bear the trademark Frigidaire logo.
Products
Since its start over a century ago, Frigidaire has expanded its range of products to include almost anything consumers might want from the kitchen or general home appliance categories. Refrigerators are certainly among its most popular products, but the company's long history of quality washing machines has helped to make a mark as well. Frigidaire dryers pair well with many of the company's washers, and various product lines allow you to select appliances to match the decor of your kitchen or other rooms in your home.
Over the years, Frigidaire has made improvements to its products that reflect its commitment to modern features or aesthetics. For example, the Frigidaire 4.1 Cu. Ft. High-Efficiency Top Load Washer has a sleek, modern look that can appeal to just about any homeowner. Additionally, it includes modern conveniences like Frigidaire's MaxFill technology, allowing you to fit more into a single load for greater efficiency.
You can also purchase a Frigidaire Electric Washer/Dryer Laundry Center. A Frigidaire Gas Washer/Dryer Laundry Center may also be available, and these products are designed to help you perform a complete cycle for washing and drying clothes and other household items in one convenient space. These appliances can stack to save space, and you have the added convenience of knowing you'll get matching units when you purchase a set whose components are meant to go together.
Kitchen appliances include wall ovens, ranges, and the ever-present Frigidaire refrigerators. Their refrigeration units include either standard side-by-side models or ones that have chest-style freezers on the bottom. If you're looking for Frigidaire products that could be useful in other rooms in your home, you can check out their selection of dehumidifiers or air conditioners, too.
Many Frigidaire dryers, washers, fridges, stoves, and other appliances are made at various factories throughout the United States. There is also a large facility for Frigidaire product manufacturing in Mexico.
Manufacturing
To discuss the unique manufacturing processes you might find at Frigidaire, we have to take a step back to the earlier years of the company. We noted that there were a number of firsts that could be traced back to Frigidaire in terms of products they put on the market. The researchers at Frigidaire also brought some unique innovations to the manufacturing processes of the time. While some of these developments may have gone on to see wider use in the appliances of other brands, they began with Frigidaire.
At the start of the 1920s, the company researched and developed a new type of lining for its refrigeration units. This lining garnered the name "hydrolene," and it would go on to provide better insulation for refrigerators than the types that were available on the market at the time. This was a major milestone in manufacturing for refrigeration in general and Frigidaire in particular, but the corporation didn't stop there.
In addition to developing the way some appliances work today, Frigidaire is responsible for helping to shape how they look in our homes. A few years after the introduction of the hydrolene lining, the company began to experiment with new products that featured different compartments. Frigidaire would add cubbies, cabinets, and drawers to several of their products. This kind of innovation would pave the way for the organized, compartmentalized fridges and other appliances that we know and enjoy today.
By the end of the 1920s, Frigidaire changed the design elements on many of its flagship products to present the sleek, stainless-steel models that many consumers seem to prefer in their appliances. This dedication to innovation and constant research has stayed with the company over the decades. It is part of how Frigidaire washers, dryers, fridges, and more have stayed at the forefront of the industry while going up against some stiff competition. Further, the company experimented with convenient features like ice dispensers or crisper drawers decades ago, setting a manufacturing benchmark that other corporations would hope to emulate in the years to come.
Key Facts
Frigidaire's parent company, Electrolux, is dedicated to more than just making home and kitchen appliances for the modern consumer. One of the key ways in which Electrolux distinguishes itself as a reputable company in today's market is through the transparency of its supply chain. The parent corporation lets consumers know about many of its supply chain practices, and it makes the promise to do its utmost to ensure that it isn't complicit in any poor labor practices or exploitation around the world.
Frigidaire, by way of Electrolux, has a particular workplace policy that is committed to fair labor standards and practices, regardless of where the corporation may be manufacturing or assembling its products. Even with thousands of material suppliers to its name, Electrolux has a "Responsible Sourcing Program" to help monitor and take care of supplier candidates by ensuring compliance with modern business practices. The standard is part of official supplier contracts or secured in separate formal agreements, and Electrolux also includes rigorous accountability standards for all its subsidiaries.
Warranty Information
Frigidaire's warranty has several facets to it, and each one covers a different aspect of appliance operations or it pertains to specific categories of appliances in general. Skilled service technicians from Frigidaire can help consumers diagnose issues with their appliances, and you can also schedule appointments to have items that are still under warranty serviced as needed. In addition to the typical warranty agreement, Frigidaire offers extended warranty plans that can protect or serve your appliance for up to three years. However, as part of the company's pledge of excellence, you can also search for options regarding having any of your Frigidaire products fixed even once they are out of warranty. To do this, you can visit their Owner's Center Service & Repair section at: https://www.frigidaire.com/Owner-Center/Service–Repair/ to find out what options are available for your make and model number.
Because Frigidaire makes several product lines, they offer different warranties or agreements to fit each category. For the best experience and knowledge when it comes to warranties that might apply to your items, Frigidaire encourages all consumers to register their products once they receive them. Doing so can give you access to helpful tips, Frigidaire updates, and the most accurate information that pertains to your specific warranties and rights as a consumer. You can find out more about registering any of your purchases from Frigidaire when you visit this link.
Frigidaire Appliance Parts
In addition to strong warranties for all products the company manufactures, Frigidaire offers easy ways to get official replacement parts. From the main page, you are free to search for part names that might apply to your products. You can also search via model or part number specifically to narrow your results. Finally, you can check out the accessories page for individual small items you might need. Frigidaire offers replacement parts for its heating, cooling, kitchen, and laundry categories right from this site.
Check Out More Frigidaire Content From WashersDryers360
WashersDryers360 offers a full lineup of information consumers might want regarding modern appliances from Frigidaire. Please feel free to check out our various hub points for information on specifications, product comparisons, and more.
Frigidaire Washers/Dryers Reviews
With a market full of washers and dryers, it can be daunting to decide which models could work best for you. At WashersDryers360, we can give you the full scoop on Frigidaire dryers, washers, or other products of note. If you don't know which large capacity washer might best fit your needs or style, our selection of reviews can go in-depth to help you narrow things down. For example, if you want detailed information on the Frigidaire Gas Washer/Dryer Laundry Center options that might be available, we might have just the kind of review you're looking for.
Frigidaire Washers/Dryers Roundups
There are times when you need to see some things alongside one another in order to get a good feel for them. That's where our Frigidaire washer and dryer roundups come in. With our roundups, you'll get a selection of some of the best Frigidaire products within a single category. From here, you can see them stacked up against one another to make it easier to compare them.
Frigidaire Press Releases
If you want the latest news from Frigidaire, we have that covered as well. You can find a selection of press releases from the company here. This information might pertain to new developments, upcoming products, changes in the company, and more.
Frigidaire Recalls
Occasionally, there might be a problem or two with one of the products that Frigidaire puts out on the market. Even with such a reputable brand, small errors can happen in the manufacturing process. When they do, Frigidaire steps up to issue necessary product recalls. You can find information about any current recalls in this section.
Where to Buy
One of the best places to find products like a Frigidaire Electric Long Vent Stacked Laundry Center is right on their homepage. However, you can find qualified dealers with online store pages in various places, too.
Similar Brands
Frigidaire is a great brand with a lot to offer. However, we know consumers are interested in what else might be out there. If you're searching for other big names in the industry, you may want to check out some of the companies below.
Online Presence
For anything else related to Frigidaire and its products, feel free to check out the convenient links below:
Contact Information
In addition to its media presence, you can find other ways to reach out to Frigidaire in this section.
All in all, Frigidaire represents a longstanding brand that has built itself up over the years using a solid foundation that combines innovation and quality in one name. Feel free to check out more Frigidaire products and information at our site at your convenience.