A dryer is a special appliance in many homes because it makes its owner's life easier. A dryer will save you the headache of waiting a long time for your clothes to dry on a rack or clothesline. But when you want to dry your favorite shirt to wear the same day, you might wonder how soon it will be ready. So, how long does it take a dryer to dry clothes? If you're wondering whether your dryer is too slow, too fast, or just right, this article is for you.
How Long Should a Dryer Take to Dry Clothes?
With an average load, you should expect drying to take 20 minutes to an hour, depending on the thickness and heaviness of the fabrics. Of course, this will only happen if your dryer is working properly. Several factors determine the length of time you'll have to wait to get your clothes out of the dryer and ready to go. They include:
The Type of Dryer
The drying time will largely depend on the type of dryer you use. While both electric and gas dryers are efficient, they take different amounts of time to dry clothes. Also, some brands and models are much more efficient than others. Vented dryers tend to work faster than condenser or heat pump clothes dryers.
Load Size
The size of your load will also determine how much time your dryer will take. If you want to dry a large load at one time, you'll need to wait longer. Dense fabrics such as blankets will also stay in the dryer longer than lighter ones. If you want your dryer to work faster, you should consider separating your laundry into smaller loads.
The Fabric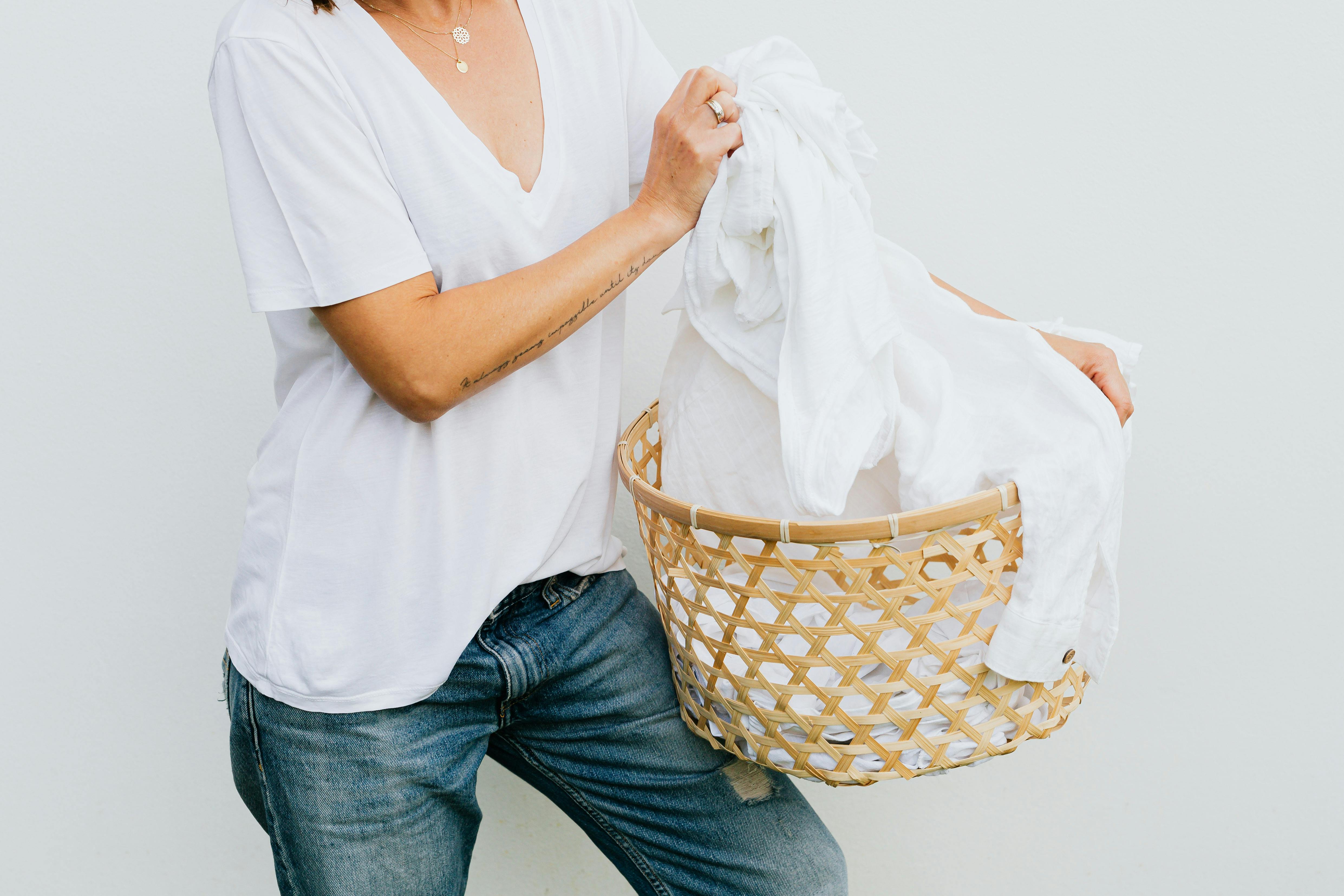 Another factor to consider is the type of fabric you're putting in the dryer. Some bulky items might take longer to dry, while lighter materials will dry faster. If you put in a mixed load of clothes such as shirts, sheets, and dresses, you can expect it to dry in 30 to 45 minutes. However, a heavier load of comforters, sweaters, and towels can take more than an hour to dry.
Setting
Dryers come with different settings, which can determine how fast or slow they work. The hottest settings will mean faster drying time, while the coldest mean slower drying. You should follow the manufacturer's instructions when setting your dryer so that you don't damage your clothes in the name of faster drying.
Dryer Maintenance
How you maintain your dryer will determine how well it will serve you. If your dryer is well maintained, it will work faster than one that isn't. Make sure you clean your dryer at least twice per year to keep it running smoothly. Also, check the lint tray regularly to ensure that no lint is trapped.
Dryer Tips To Find And Care For Your Dream Dryer
Even if you don't do laundry every day, you probably need to do at least one load per week. It's safe to say that laundry is a regular part of most chore lists at home, and the dryer is an integral part of that process. Having a quality dryer on hand makes it simple to
Why a Dryer May Take Too Long to Dry Clothes
While the above factors may affect the length of time your dryer takes, sometimes none of them is the issue. Here are potential dryer issues that may affect drying time.
Dryer Lint Screen Issues
For every drying cycle, clothes shed some bits of fabric that get blown into the screen. When the screen fills with lint, it will block hot air from circulating, affecting the drying time. To stop this from happening, clean the lint screen after every wash cycle.
You should also make sure there's no lint trapped in the vent hose by cleaning it after every use. Additionally, hire professionals to clean the lint out at least once a year to keep your dryer working optimally.
Clogged Vents
For your dryer to work efficiently, it must receive good airflow, which comes in through the exhaust vents. However, lint can also build up in those vents, causing a clog that will affect the drying time.
Besides the restricted airflow, clogged vents can cause overheating in the dryer. However, if you're using a modern dryer, overheating might not occur because the high-temperature sensors will shut off the heat. When the heat is off, the clothes will take longer to dry. Either way, you still need to clean the dryer regularly and hire professionals to do it at least once a year.
Sale
Bestseller No. 1
Holikme 2 Pieces Dryer Vent Cleaner Kit, Dryer Lint Vacuum Attachment and Flexible Dryer Lint Brush, Vacuum Hose Attachment Brush, Blue
Clean Out Build-up: Holikme dryer vent cleaner kit can easily help you to remove years of built up lint from your dryer vent
Deep Cleaning: Flexible and handy vacuum hose is perfect for cleaning behind appliances beyond your reach
Fits Almost Vacuum: Our vacuum hose adapter is suitable for most vacuum cleaners; it is easy to assemble and use; NOTICE: Not Fit For Dy-son Vacuum Cleaners.
Flexible Lint Brush: This extra long brush is specially designed for cleaning your dryer's trapped lint, and also for cleaning the coils behind your refrigerator
Fire Prevention : It is convenient to regularly clean your dryer vent and help prevent deadly dryer vent fires
User Error
Sometimes dryer issues occur because you're not using the appliance correctly. You might fail to key in the correct heat setting or time, or you might overload the machine. Always read the manufacturer's settings to understand how best to set and use your dryer. Give your clothes enough room to tumble, and make sure you use the right setting to make each load come out the way you want it.
There's a Malfunction
Lastly, your dryer will not work as you expect it to if one or more parts are malfunctioning. If you're using an electric dryer, watch out for a broken heating element. For gas dryers, common malfunctions occur in the gas valve solenoids when you fail to open the valves restricting the gas flow. If any of these problems affects your dryer, call a professional for a repair or replacement.
Knowing how much time your dryer takes will help you understand when there's a problem. If you notice that it takes more than an hour to dry even the lightest clothes or smallest load, check for potential problems. Remember, when your clothes dry faster, you'll save time and electricity. Don't hesitate to call professionals if you notice that your dryer might have a clogged vent or a malfunctioning part.